It is more important than ever for businesses to focus on customer experience, but they're using cobbled-together systems that pull attention away from the client. This leads to lower customer satisfaction, but it can also impact the bottom line. According to Microsoft's "State of Global Customer Service Report," 96% of customers say customer service is important in their choice of loyalty to a brand.
HubSpot's CRM takes the customer back to centre stage. It does this by taking a traditional approach of managing customers and adding in some magic for good measure.
Customer Relationship
Management
- MAGIC!
HubSpot introduced Service Hub in 2018 to enable teams to meet customers where they are, delivering the service they want and now is relaunching with new enhancements and features to continue help companies streamline their customer service to provide a better experience all.
"When teams have a shared understanding of customers, teams are empowered to deliver authentic, connected, customer-first experiences," said Poorvi Shrivastav, GM and VP of Service Hub at HubSpot.
What's new in Service Hub?
With the relaunch of Service Hub, there are some notable improvements and new features to be aware of as we prioritise customer experience with an easy connected platform that delivers authentic service when your customers need you most. So check out this blog post, where we'll go through the specifics and feel free to reach out any time if you have any questions.
EXISTING FEATURES:

NEW FEATURES:

Help Desk (aka inbox):

[Updated] Enhanced Search
[Updated] Agency Presence
[Updated] Conversation Forwarding

Help Desk (aka inbox):

[New] Custom Views, Inbox
[New] Mobile Helpdesk (inbox)
[New] Customer Portal

Omni-channel Service

Ticket Pipelines
Ticket Automation
In-app Chat
Chat Bots
Facebook Messenger
NPS/CES/CSAT Surveys End User Features
Knowledge base

Omni-channel Service

[In Beta] Inbound Calling
[In Beta] Conversation APIs
[New] Channel Switching Surveys
[New] Post Chat Feedback
[Now Live] Custom Surveys End User Features
[New] SLAs
[New] Service Analytics (new reports)
Help Desk
Inbox Custom Views
With the new custom views, your agents can focus on what's important by giving them the flexibility to create views in their inbox help desk.
With Custom Views, you can:
● Create views based on ticket and conversation properties
● Use 'and/or operators to expand or refine your view criteria
● View, edit and delete views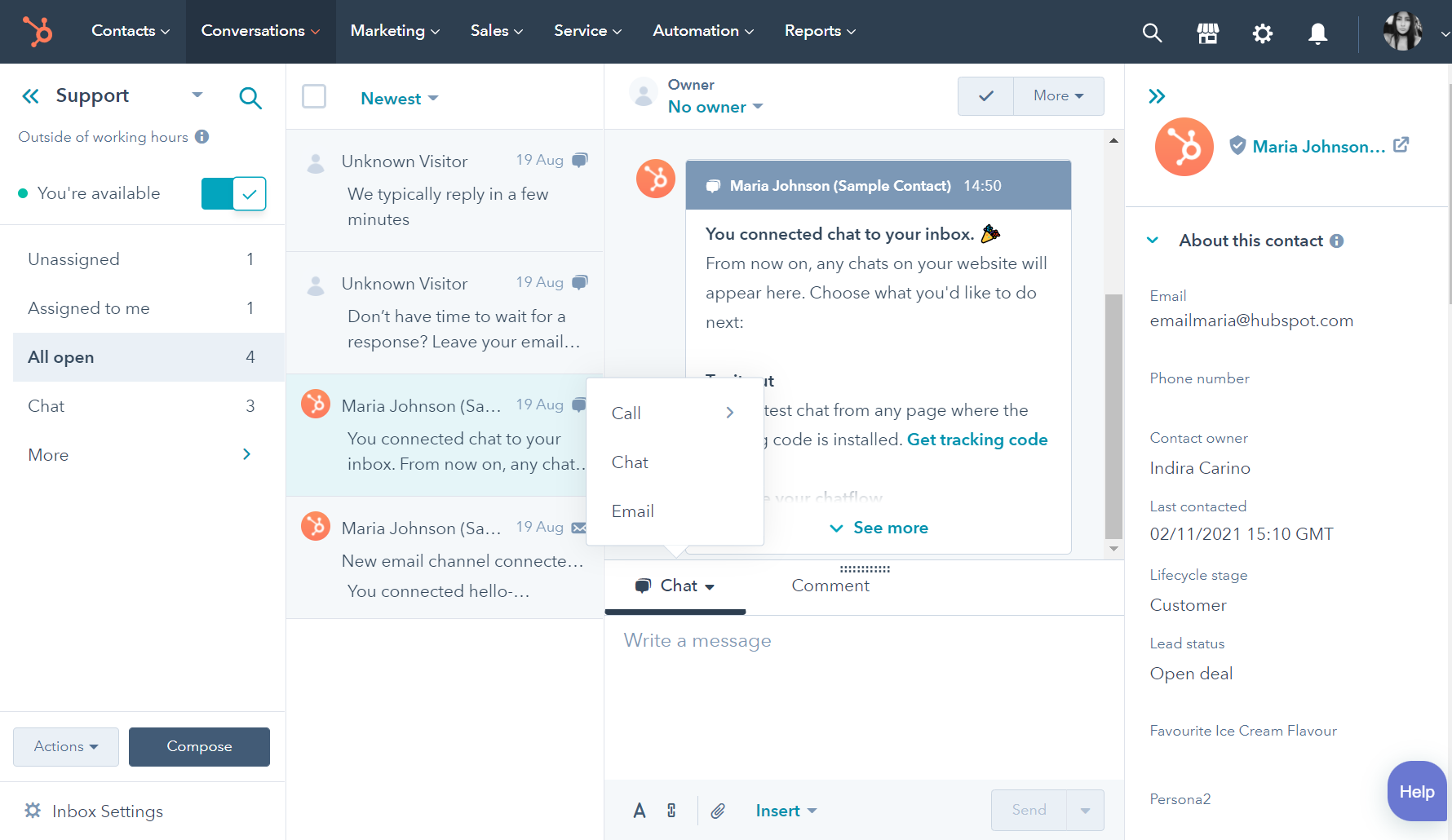 (Help desk - Conversation Inbox)
Mobile Inbox
HubSpot's latest update to the iOS app will help you be more productive on the go. The new Conversations inbox has been built from scratch, focusing on assisting customers in staying efficient while they're out and about!

On HubSpot mobile inbox now, you have:
● All-new design and improved inbox actions
● Improved collaboration tools - @ mentions, comments, and email forwarding
● Agent collision and active visitor indicator
● Forward emails from the Inbox
● Efficiency tools: insert snippets and knowledge base articles in replies on mobile
● Expanded integration with the mobile CRM allowing users to associate contacts to conversations
Inbound Calling
Currently in beta. This exciting new feature will enable customers to receive inbound calls inside HubSpot, supporting your company's help desk functionality.

How does it works?
● Admins will be able to purchase a phone number from the calling settings page.
● Admins will be able to assign the number to a user with a paid Service or Sales seat.
● Service Hub seat users can receive inbound calls on their personal device and place outbound calls in HubSpot.
● Inbound calls received on a HubSpot-purchased number will be logged in HubSpot and can be leveraged across the CRM Platform for reporting, automation, conversation intelligence, and more.
Customer Portal
Customers want to know the status of their service experience and be able to solve problems on your own. The customer portal is now live; Connected to your shared Inbox is a great way to keep ticket conversations going between customers and reps, offer access to your company's knowledge base with customisable features that create an optimal experience.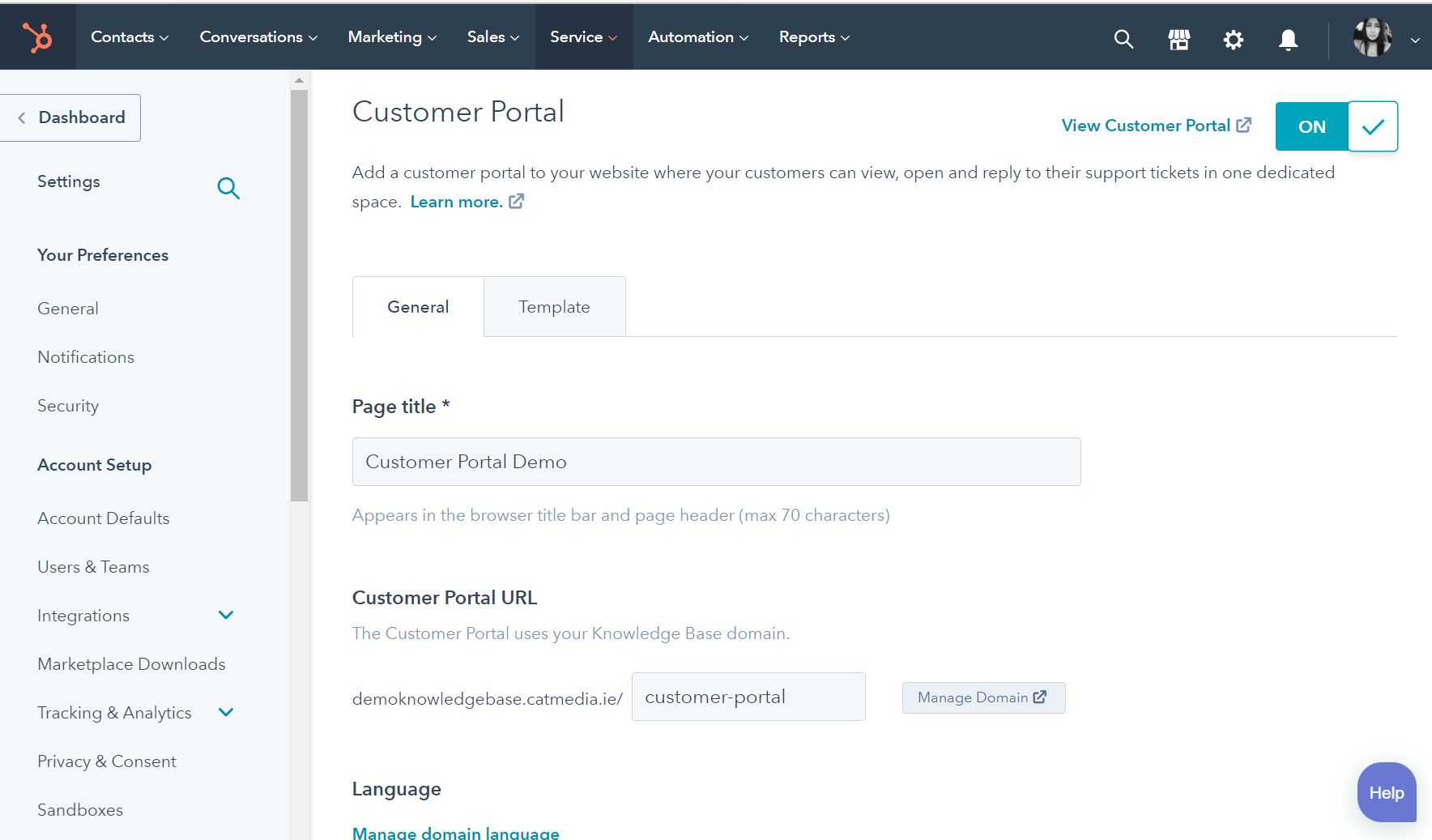 (Customer Portal Settings)
Omni-Channel Service
Conversation APIs
Conversations provide a real-time, on-demand platform for remarkable conversations with your contacts. This allows customers to scale their communication and relationship management at any given time as needed. To support our customers' needs for increased scalability, HubSpot is introducing a suite of APIs that will unlock the value in Conversations across many different use cases.
These APIs will allow developers to retrieve information about their customer communications, post new comments and outgoing messages on those conversations, and subscribe to events about conversations threads and messages – all from outside the Inbox.
Channel Switching
With channel switching, you can chat with customers on different channels at once without switching back and forth. For example, suppose someone is in Facebook Messenger. In that case, they will be able to continue their conversation in email or live chat while preserving history of what was discussed for both parties involved.

How does it work?
● Seamless switch from Live Chat / Facebook Messenger to Email
● Customers get a full chat or messenger history over email. When an agent switches from chat to email, the customer receives a complete conversation history without losing context.
SLAs
Service Level Agreements and Working Hours are a core feature in a modern Help Desk; that's why HubSpot is launching the most requested functionality and will launch more granular features over time. A great way to ensure customer satisfaction and employee peace of mind. SLAs allow users the ability to set specific standards for response time guarantees.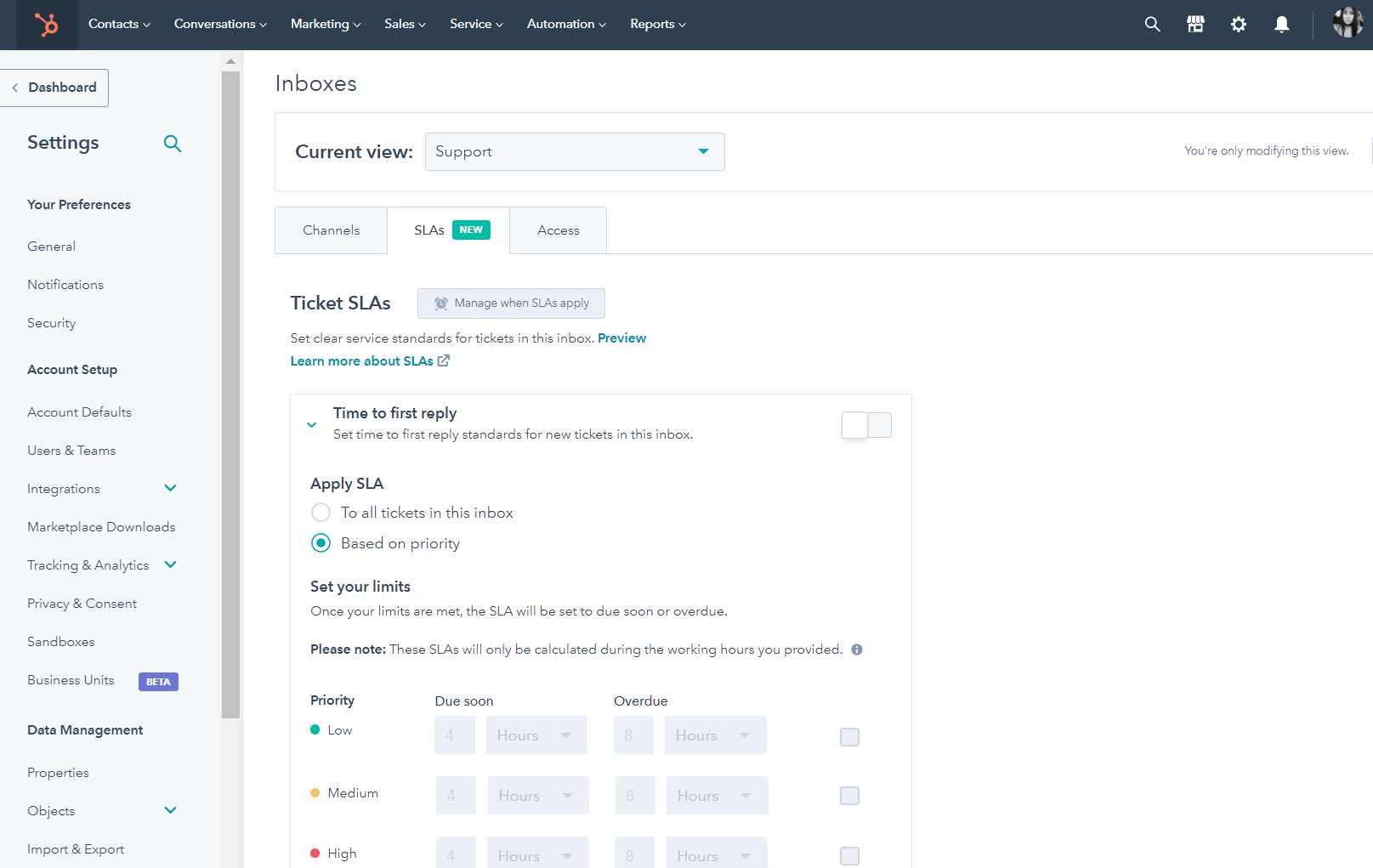 (Ticket SLAs settings)
Current functionality includes:
● Working hours
● Time to first response
● Time to close SLA
● Reporting
● Automation
● UI improvements to visualise SLAs
Feedback Surveys
Post Chat Feedback
With Post Chat Feedback, support agents will be able to provide better customer service by collecting feedback from their chat conversations directly once the conversation has closed. This way, they can understand what is most important about the experience and make sure that customers are satisfied with every step of it.
Custom Surveys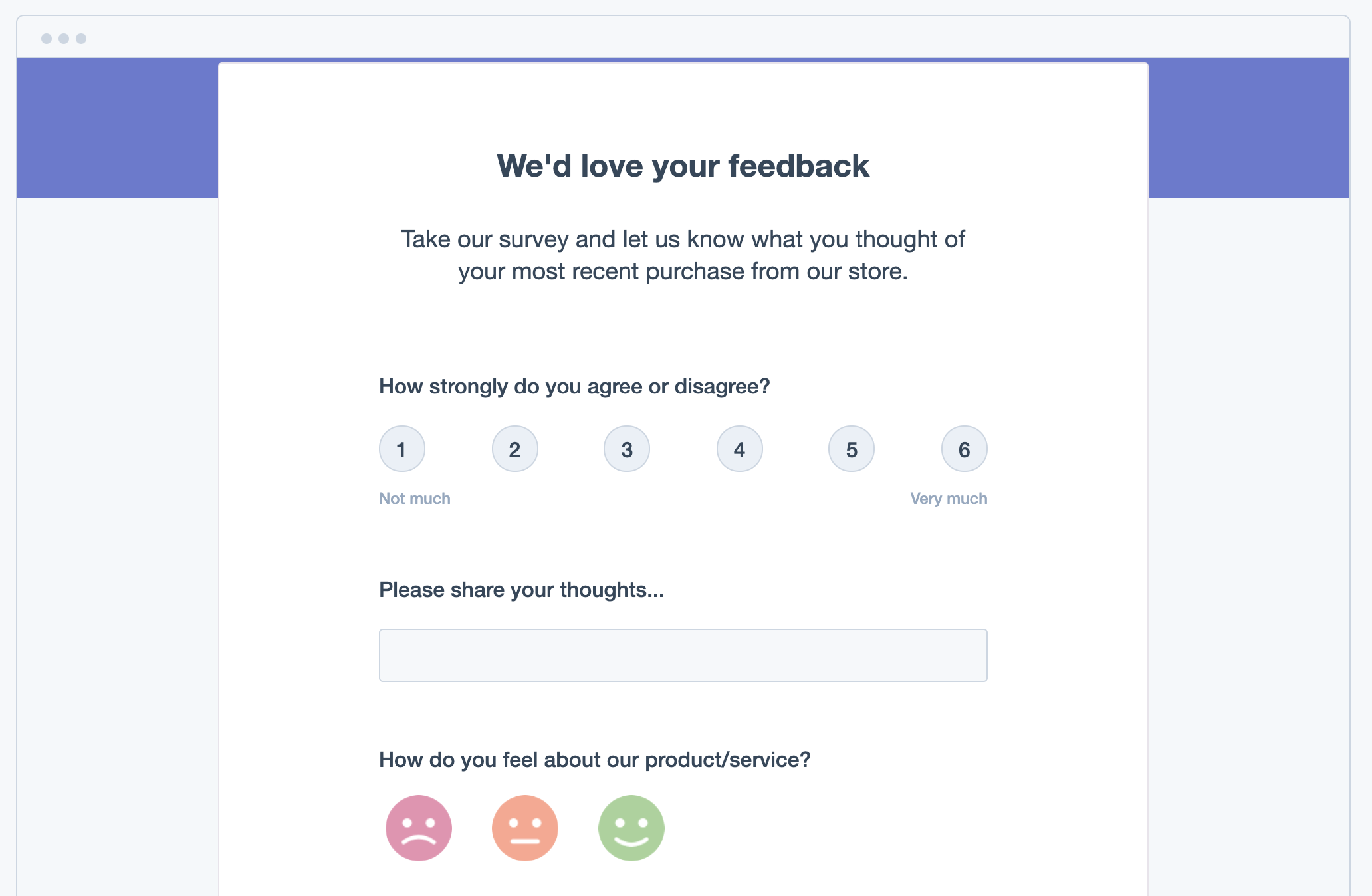 (Survey builder)
You can use surveys to collect feedback from your contacts. The questions are customisable, so that you might want specific options like stars or radio buttons and single-line text fields.


Reporting
Service Analytics
Uncover critical insights with industry-standard out-of-the-box reports that help you deliver efficient and authentic service. The Service Analytics platform gives you access to key reports that will help resolve customer problems faster. For example, measure post-support survey scores, average ticket response time and overall support volume to determine what needs improvement or track trends over various periods.
2021 was a hard year, with almost 90% of leaders reporting that customer expectations have increased to an all time high, according to HubSpot's Annual State of Service 2022, and most customer service leaders don't have the resources to adequately deliver on
these expanded expectations.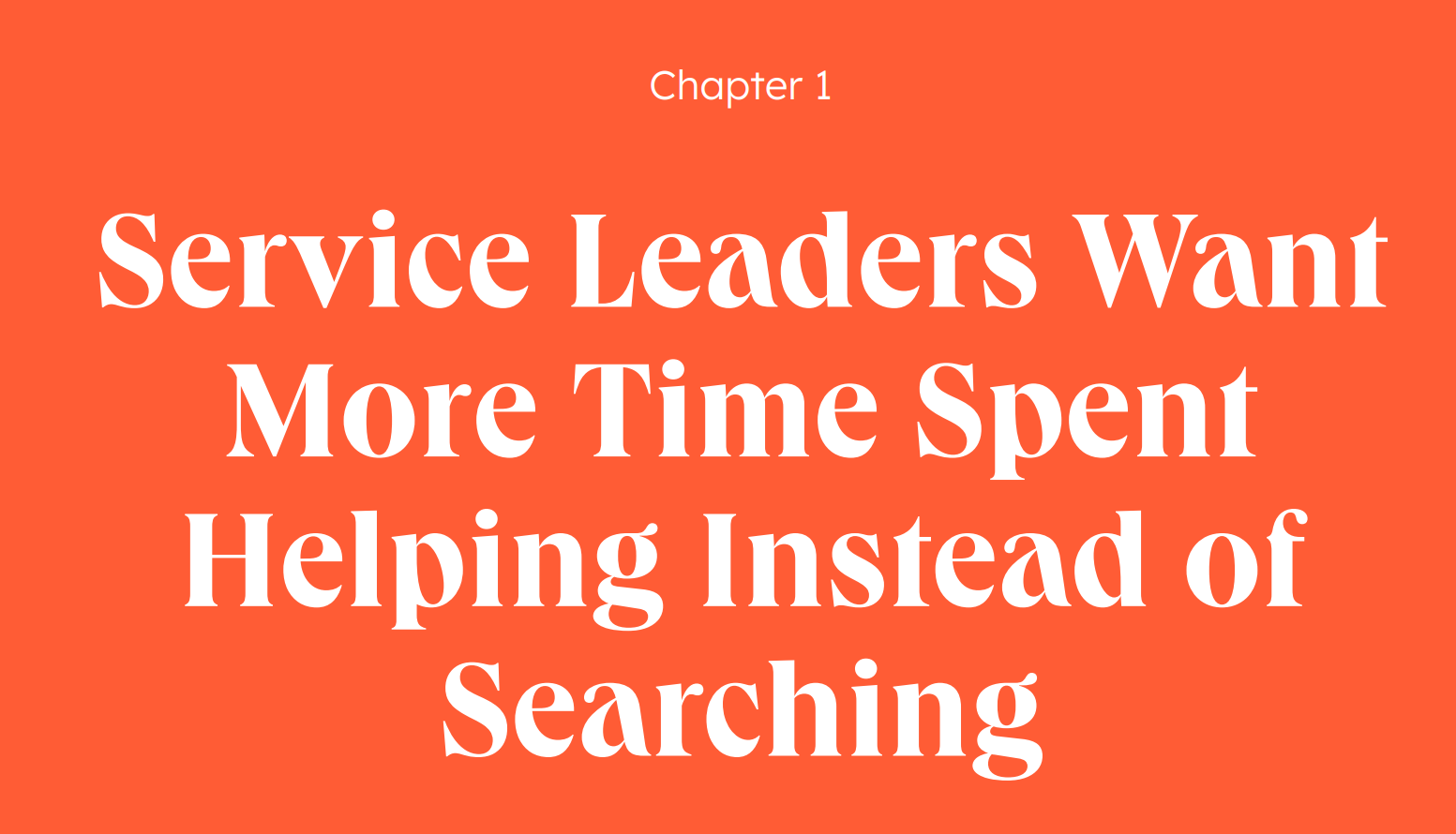 Source: HubSpot Annual State of Service 2022
While technology adoption by customer service teams is trending
significantly up vs. last year, with a 30% increase in CRM adoption, it is still shockingly low overall. Only 50% have enabled their service teams with the most basic service features a CRM can provide: a help desk, knowledge base, and shared email capabilities.
HubSpot CRM is changing how people engage with their customers by putting them first in customer relationship management. With Service Hub, you can prioritise the customer experience with an easy and connected platform that delivers authentic service and support when your customers need you most.
HubSpot makes it easy to track your customer journey with their complete CRM platform. When you use two or more hubs together, the data is automatically connected and organised, enabling you to track your entire customer journey from a first website visit to a closed deal to a loyal customer.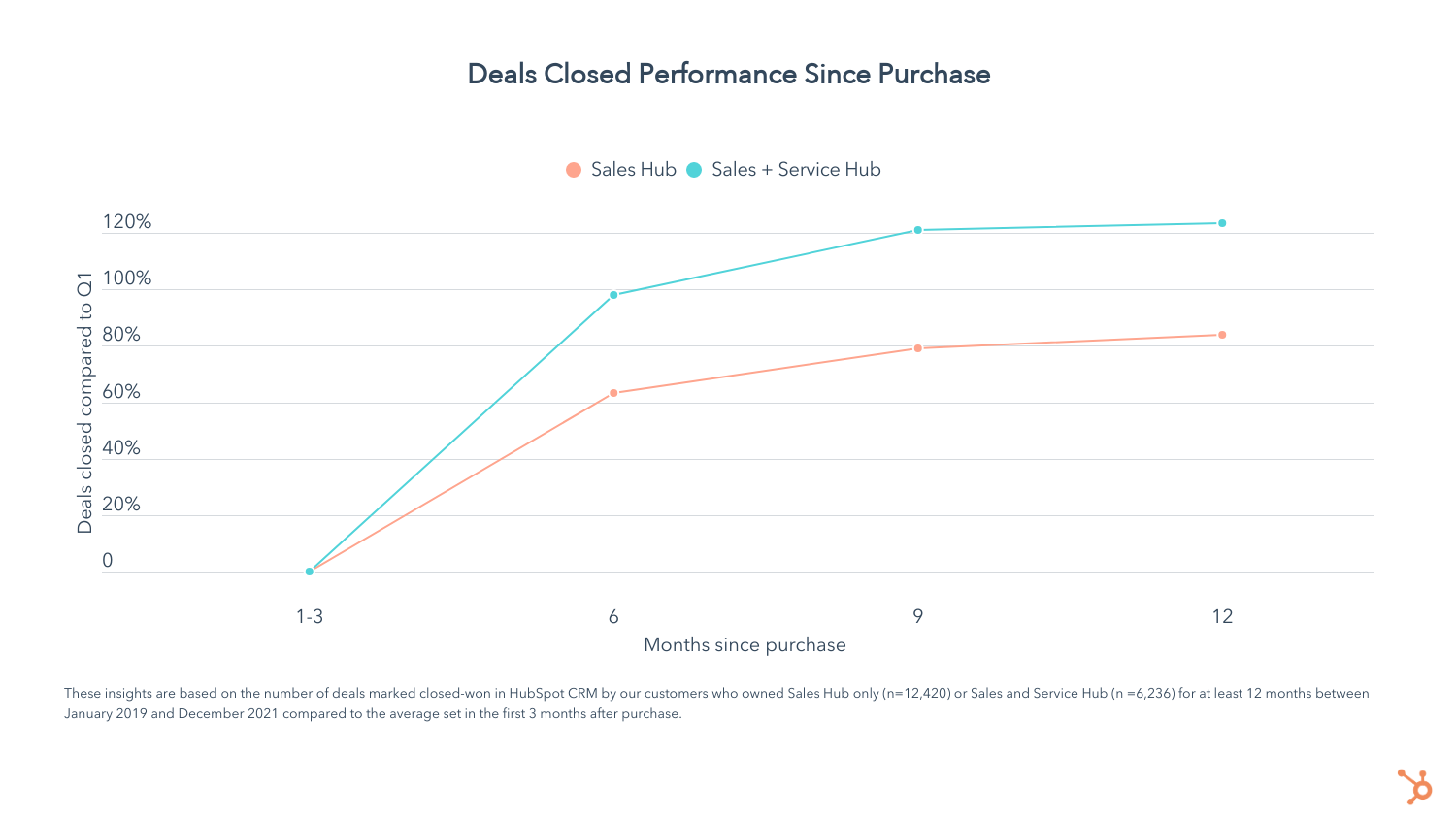 Source: HubSpot
Service Hub is a powerful way to help your business grow. It's one piece of their complete CRM platform. Each product has its powerful strengths, but it can provide unparalleled results for any company looking towards expansion or growth when used in tandem.
Happy customers are more likely to come back and refer your business, which will grow you in the long run. We help businesses grow by making customers feel happier and more successful using technology. So start growing your business, making more joyful and more successful clients. Get a free HubSpot demo with a HubSpot agency partner to help you implement the best fit use case.